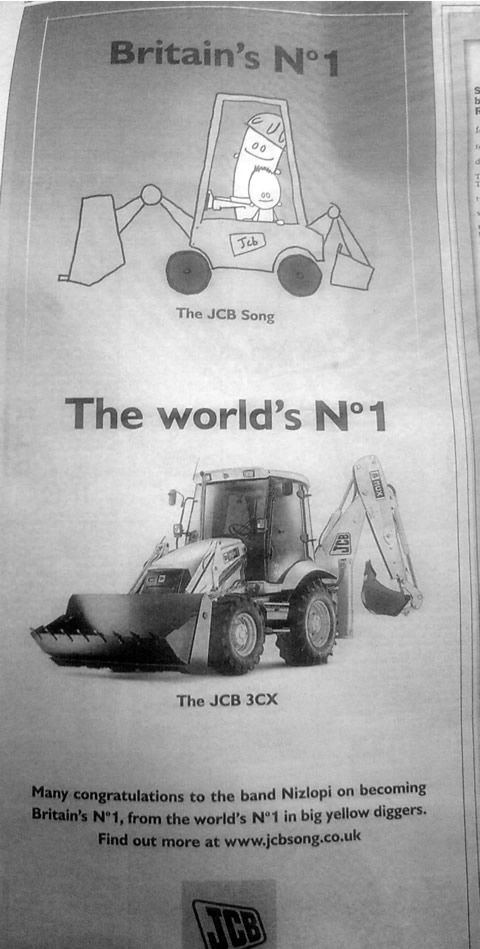 Nice piece of timing and awareness from JCB over Christmas:
As the JCB song hit number one (if you arent aware, its a song about a 5 year old riding on his dads JCB to get away from school bullies) JCB placed a nice reminder ad in the national papers.
Not only did the song get them lots and lots of brand awareness, this ad helped to absolutely cement the image of the song with the product itself.
Someone at their ad agency was totally on the ball that week. Kudos.
JCB song / video